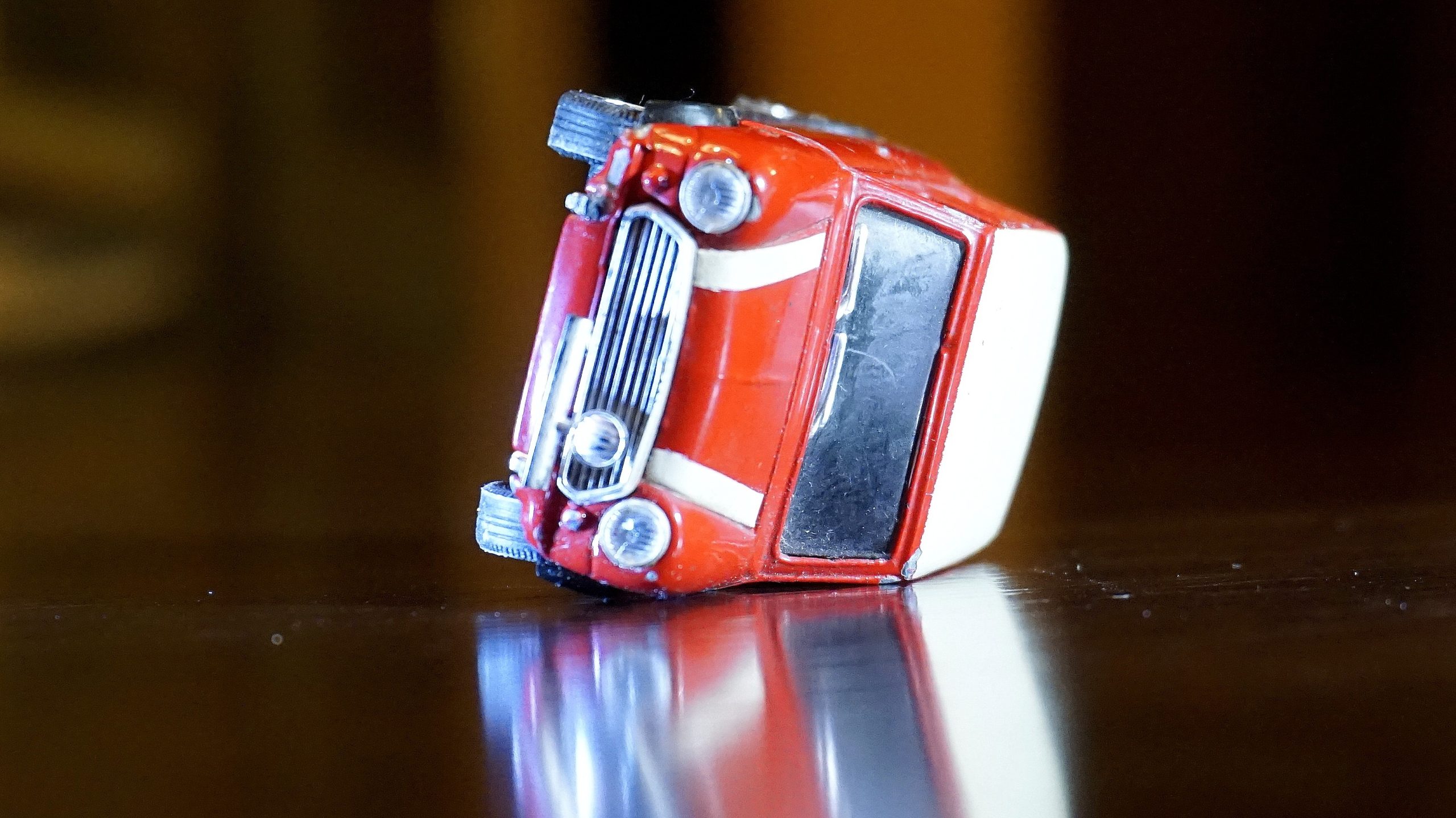 Simple driving accidents happen every day due to lapses in inattention. The results of these lapses can have devastating consequences. Whose is at fault in an accident when both parties were less than perfect in assessments of dangers on the road? The subsequent lawsuit from Louisiana shows how a court will determine how much fault each party bears for an accident and adjust damages based on that outcome.
In 2014, Stephan August was out making a delivery for Domino's Pizza in his own 2010 Toyota Corolla. He was heading West on Louisiana Highway 1040 in Tangipahoa Parish when Lee Kebreanne drove behind him in her 2001 Toyota Camry. According to  Lee, August was varying his speed, giving her the impression that he did not know where he was going. As a result, Lee decided to pass him in the eastbound lane. Unfortunately, as she was in the eastbound lane, August also pulled into the eastbound, and the two drivers collided.  Lee's car flipped three times and ultimately landed upside down, and August hit his head on the driver's side door. 
August filed a lawsuit against Lee and her insurance companies, GoAuto and Progressive. A trial occurred where the District Court determined that Lee was 100% at fault and awarded August a total of $14,389.05 in damages. Lee appealed the decision citing that the court was wrong about her fault being 100% and that $12,500 in general damages were excessive.  
To evaluate this case, the appeals court must examine the duties of the two drivers. First, they must examine August's duties as a left-turning vehicle and Lee's as an overtaking vehicle. In Louisiana, a left turning has two requirements: the driver must signal their turn at least 100 feet from where they intend to turn and take precautions to ensure that the turn can be made without danger to oncoming traffic or passing traffic. Louisiana Revised Statutes 32:104. 
For Lee, her duty as an overtaking vehicle in Louisiana law is to be aware of all the conditions that could affect the safety of her actions. She had the right under Louisiana law to assume that  August would exercise due common sense and not be negligent in his driving. Negligence can be assumed when the vehicle turning left crosses the center lane at the time of impact.
In an assessment of the facts, the court determined that both parties were responsible for a degree of negligence. For August, the prudent driving maneuver would have been to wait to reach the junction of Highway 1040. Further, the reasonable driver should have waited to come to the junction of Highway 1040 and Lowes Lane before changing lanes. 
As for Lee's conduct, the court reasons that while August is not absolved of fault, she could have read the situation differently. By her admission, she could assess that  August's driving was less than predictable. She noted that he was varying his speed, he did not appear to know where he was going, and she could see the illuminated Domino's sign on the top of his vehicle which should have confirmed her suspicions. She should have reasoned that it was equally likely that the driver was searching for an address on the right or left side of the road. The appeals court found that she was in breach of the standard of ascertaining from all of the circumstances that it was safe to overtake.
The Court ultimately determined that Lee was 60% at fault and August was 40% at fault. From August's perspective, he was unaware of the danger he was creating as he turned into the eastbound lane. Lee, by contrast, was in a position to be more aware of the hazards she was creating as she attempted to overtake August and it appears that impatience was her prime motivation.
For damages, the appeals Court agreed that $12,500 in general damages awarded to  August were excessive. Generally, the District Court enjoys the broad privilege of being able to assign whatever damages it seems necessary, and it would only be revised if a reasonable person found the damage award granted by the District Court to be far above or below what should be granted. Youn v. Maritime Overseas Corporation. 
The medical consequence of August's trauma from the crash included headaches and interference with his ability to sleep. The damages were initially assessed based on the assumption that  Lee was 100% at fault. However, due to the appeals court revising the damages to a reduction of 40% relative to the fault allocated to August, the damages were also adjusted to $8,633.43.
This lawsuit shows the difficulty of presenting the factual story of a disputed car accident. However, the appeal helped sort out the claims of each side. If you find yourself in this situation, hire an experienced attorney to help present your case. 
Additional Sources: STEPHAN AUGUST VERSUS GOAUTO INSURANCE COMPANY, LEE KEBREANNE AND PROGRESSIVE SECURITY INSURANCE COMPANY
Written by Berniard Law Firm
Other Berniard Law Firm Articles on Fault Allocation in Car Accident Lawsuits: How Should Fault Be Apportioned in a Personal Injury Car Accident Lawsuit?