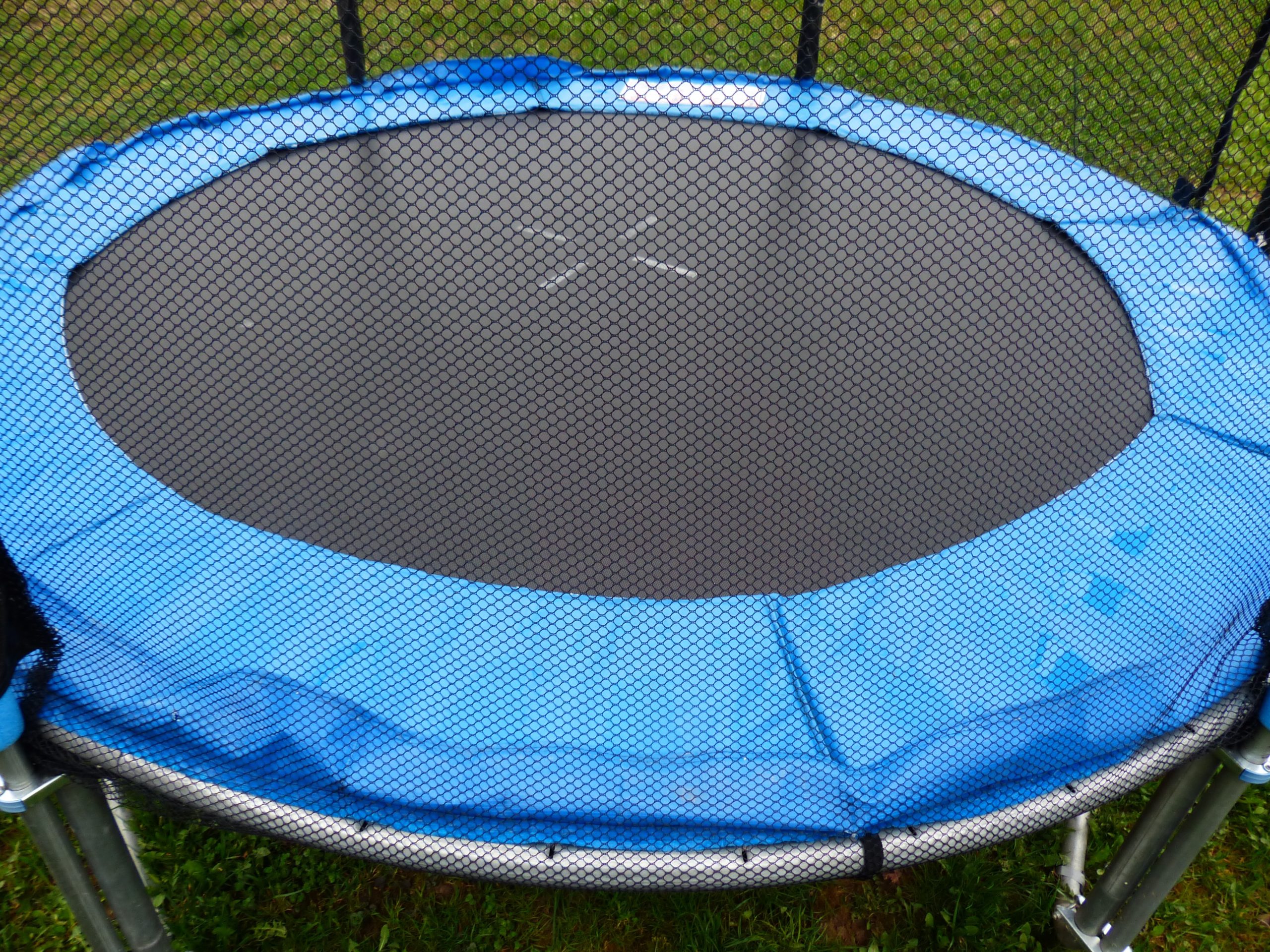 Sometimes, those delightful recreational activities we all enjoy carry an inherent risk. Often, we assume the risk of those injuries when we engage in that potentially reckless conduct. Knowing your legal options following these injuries is necessary, mainly because recovering for these somewhat ordinary injuries can be difficult. What does it look like when a party cannot recover for a recreational injury–here, an injury from a trampoline park visit?
Kurt and Tabitha Perkins visited a Shreveport indoor trampoline park, Air U. Kurt was injured while at Air U, and he was relatively young, had no known or apparent medical issues before the injury, and had done some time with the U.S. Marine Corps. The Perkinses filed a lawsuit against Air U and other parties, namely insurance companies and Air U's unidentified employees. 
Kurt stated in a deposition that he did not know why his left knee gave out when jumping on the trampoline, as he had no other injuries or treatment to his left leg. The other patrons at the trampoline park, mostly young kids, had no trouble jumping on the trampoline. Kurt and Tabitha stated that they did not notice any defects on the trampoline and that Kurt jumped normally when he was hurt. Tabitha also said that an Air U employee did not call an ambulance because he was not a manager. 
One of Air U's owners, Mr. Murphy, stated that the other owners had vast experience with trampolines, but Air U did not have liability insurance when Kurt was injured. Murphy further said that patrons at Air U are repeatedly shown the park's rules and must sign a waiver, which Kurt did. Additionally, Murphy stated that Air U trampolines are tested twice weekly for proper tension every day and for proper structure. 
Dr. Gerald George, a Ph.D. in biomechanics, inspected Air U for the plaintiffs and stated in his affidavit that Kurt's injuries were consistent with what one could expect from the unreasonably dangerous activity of jumping on trampolines. 
Air U filed a motion for summary judgment. At the motion's hearing, the Perkinses argued that the design of the trampoline park was inherently defective and dangerous, particularly the mounting of the wall trampolines at angles. Air U argued in response that the defects alleged by the Perkinses were irrelevant because Kurt was jumping up and down on a floor trampoline when he was injured. 
The trial court, Parish of Caddo, partially granted Air U's motion for summary judgment and dismissed part of Perkins' claims. The Perkinses appealed that decision by the trial court and brought the case to the Second Circuit. 
A court should grant a motion for summary judgment if the record shows no genuine issue of material fact. La. C.C.P. art. 966. The party moving for summary judgment is burdened with no factual support for at least one element of the other party's claim. Upon that showing, the nonmoving party must produce factual support for that questionable element to prevent summary judgment. La. C.C.P. art. 966(D)(1). Appellate courts reviewing summary judgment rulings should use the same criteria used by the trial court and assess the record anew to determine if summary judgment was appropriate.
In their appeal, the Perkinses argued that the possible defective design, installation, and inspection of the Air U trampolines were all still disputed and could have created an unreasonable risk of harm. The Perkinses further argue that they have sufficient evidence to support this claim and show a dispute of material fact, thus barring summary judgment. The Perkinses' claim of the trampoline's risky defects is outlined in La. C.C. arts. 2317 and 2317(1). Ultimately, a plaintiff seeking damages caused by a defect has to prove four things: (1) the defecting thing was in the defendant's control, (2) the thing unreasonably risked harm to others due to a defect, (3) the defect caused the damage or injury, and (4) the defendant knew, or should have known, that the defect existed. Wells v. Town of Delhi. 
Determining whether the defective thing is in the defendant's custody is determined by considering if the defendant has the right of direction or control over the thing and if there is any benefit the defendant gets from that thing. Barnes v. Riverwood Apartments P'ship. The Second Circuit determined that Air U was in custody of the potentially defective trampoline because Air U owns and maintains the trampolines and gets revenues from controlling those trampolines. 
A thing is defective if there is a condition that creates an unreasonable risk of harm to others using ordinary care and caution. Lawrence v. Sanders. To assess if something creates an unreasonable risk of harm, the social value and utility of the thing must be weighed against its possible danger to others. This balancing test can be done through several factors, such as whether the possible danger is obvious to potential victims of that danger, or perhaps whether there is a history of accidents related to the alleged defect. Moore v. Oak Meadows Apartments. The Perkinses argued that the entire Air U park was dangerous and defective, so the Second Circuit had to consider whether the social utility of the park outweighed its potential harm to patrons. Evidence indicated that Air U had a high social utility for its 90,000 patrons of all ages and that Air U had a history of 88 documented injuries in its first nine months of operation, a rate below the national average in the trampoline park industry. Accordingly, the court determined that the park's utility outweighed its harm, and thus, the Perkinses did not show a defect in Air U. Because the Perkinses failed to prove this second element of La. C.C. art, 2317(1), their claim fell short. 
The Perkinses also claimed that the trial court failed to apply res ipsa loquitur when it granted summary judgment. Res ipsa loquitur is a doctrine of negligence that applies when the plaintiff uses circumstantial evidence to show the defendant's negligent conduct. Res ipsa applies when (1) the injury would not generally occur without negligence, (2) the evidence should sufficiently show that negligence was the cause of the injury, and (3) the defendant's negligence must fall under the defendant's duty owed to the plaintiff. Linnear v. Centerpoint Energy Entex/Reliant Energy. The court assessed the applicability of res ipsa to Kurt's injury and found that an injury to the knee due to jumping on a trampoline is not such an extraordinary injury that it indicates the trampoline owner's negligence. Accordingly, the Second Circuit determined that res ipsa did not apply to deem Air U negligent concerning their trampolines. 
Everyday recreational activities often bear the risk of injury, but people still engage in those activities. When those people get injured during those activities, it is essential that they acquire counsel to help them navigate the problematic injury of recovery–both legal and monetary recovery, as well as physical. The areas of defective conditions and unreasonable risks are murky, and getting knowledgeable representation is vital to your best outcome in court. 
Additional Sources: Perkins v. Air U Shreveport, LLC
Written By Berniard Law Firm
Additional Berniard Law Firm Article on Defects: City's Liability for a Child's Fall on a Defective Sidewalk