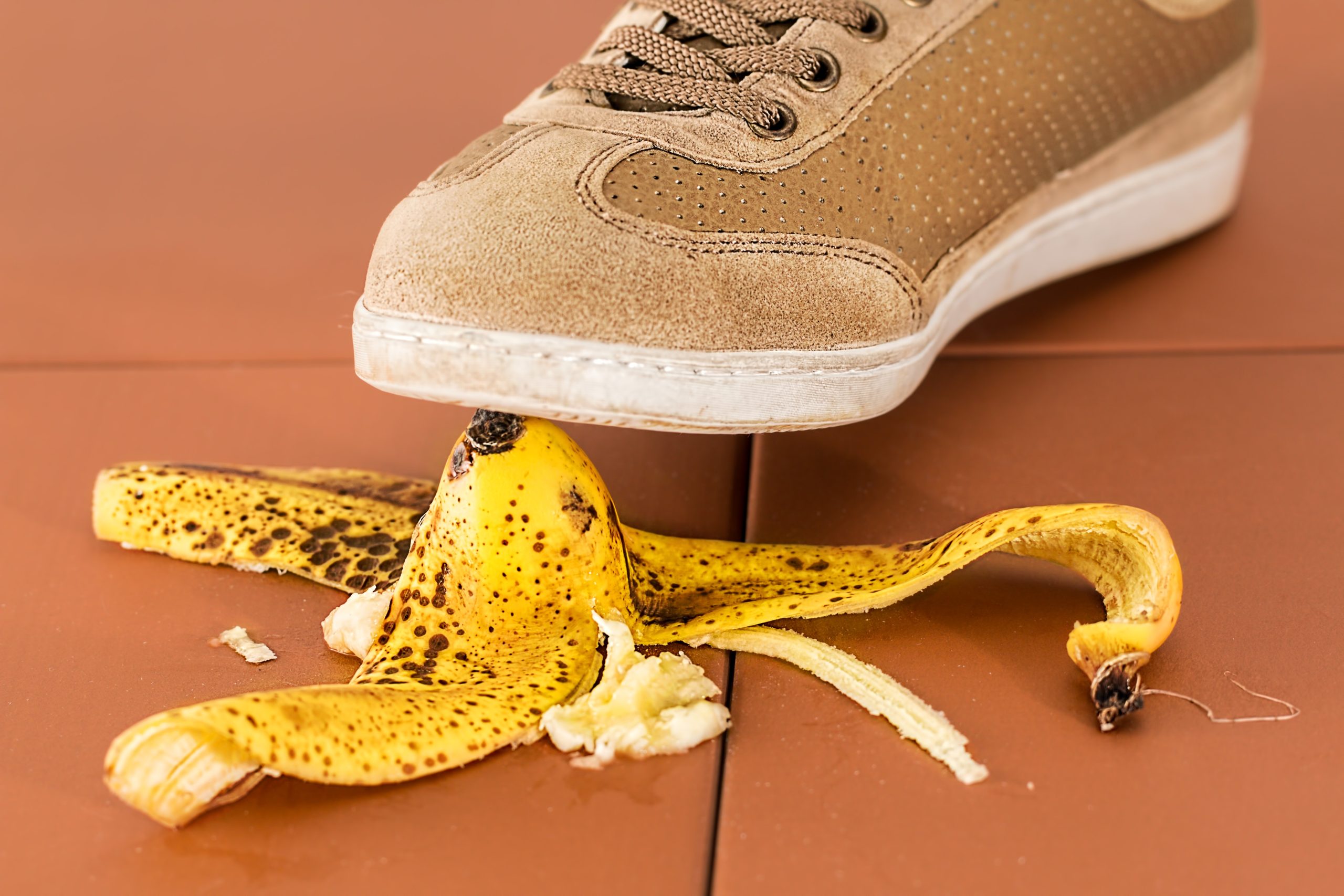 Slip-and-fall cases are prevalent in the restaurant industry. In handling various kinds of food and drink, it makes sense that sometimes, things end up on the floor and can cause a slip hazard for customers. But when a customer falls without a clear cause, how can the court determine who is at fault?
Laurita Guillory sued Barco Enterprises ("Barco"), owner of The Chimes Restaurant, after a fall at their restaurant. Guillory alleged that, when visiting the restaurant, she slipped and fell by the wait station. She claimed that a mysterious substance was spilled on the floor by the restaurant waitstaff, and it caused her fall. With these allegations, Guillory filed a lawsuit under the Merchant Liability Statute.
Based on the assertion that Guillory failed to prove her allegation sufficiently, Barco filed a motion for summary judgment and supported it with several documents and affidavits. These documents included testimony from Guillory that she never saw anything spilled on the floor by the waitstaff and a manager's affidavit stating that nothing on the floor could have caused a fall. The trial court granted the motion because Guillory failed to show that the restaurant had caused a dangerous condition or knew about a hazardous situation. Guillory appealed the trial court's decision dismissing her lawsuit. 
A motion for summary judgment is appropriate if, after sufficient discovery, the motion and its supporting evidence show no dispute of material fact. See https://www.legis.la.gov/legis/Law.aspx?d=112309. Suppose the party requesting the motion doesn't have the burden of proof at trial for that particular issue. In that case, their motion can be sufficient for summary judgment if they show that the other party lacks factual support for any element of their claim. See Id. at 966D(1). The party with the burden of proof at trial cannot rely on mere speculation or conclusory allegations to support the cause of action and show an actual dispute of fact. See Willis v. Medders, 00-2507 (La. 12/8/00), 775 So. 2d 1049, 1050. 
Therefore, for a plaintiff to have a valid cause of action under the aforementioned Merchant Liability Statute, the plaintiff must bring sufficient evidence to show the elements of her cause of action and that the merchant created or knew of a condition that was dangerous to customers but failed to address the condition. See La. R.S. 9:2800.6B. 
The appeals court predominantly engaged in an analysis of whether or not the restaurant knew about or caused a dangerous, slippery substance on the floor. Guillory failed to prove that the allegedly dangerous condition of the floor was directly the fault of the restaurant owners and workers. Instead, Guillory merely presented a conclusory allegation that she must have fallen due to something spilled by the waitstaff because she fell by the wait station. However, the court was unconvinced by this connection–Guillory could neither identify what substance caused her fall nor that only the waitstaff could have spilled something in a spot frequented by customers. Since it is not reasonable for the court to conclude that only the restaurant and its workers could have caused a hazardous condition, Guillory failed to prove this element of merchant liability.
The appellate court affirmed the trial court's dismissal of Guillory's claim against Barco. Primarily, Guillory's claim failed again because of insufficient proof to connect fault of her fall to the store owners. Guillory bore the burden of proving that the restaurant owners and employees created the condition that led to her fall; however, she relied on speculation and conclusory allegations rather than actual facts to support her claim. 
In the end, mere speculation is insufficient to prove anything in a court of law. One must present evidence and facts for a lawsuit to succeed. Attorneys who are experts in trial procedure know how to procure and present facts so that your case will triumph. 
Additional Sources: Guillory v. Chimes And/Or Barco Enters., Inc.
Written by Berniard Law Firm Blog Writer: Callie Ericksen
Additional Berniard Law Firm Article on Slip-and-Fall Liability for Merchants: Baton Rouge Restaurant Owner Not Responsible for Slip and Fall Accident