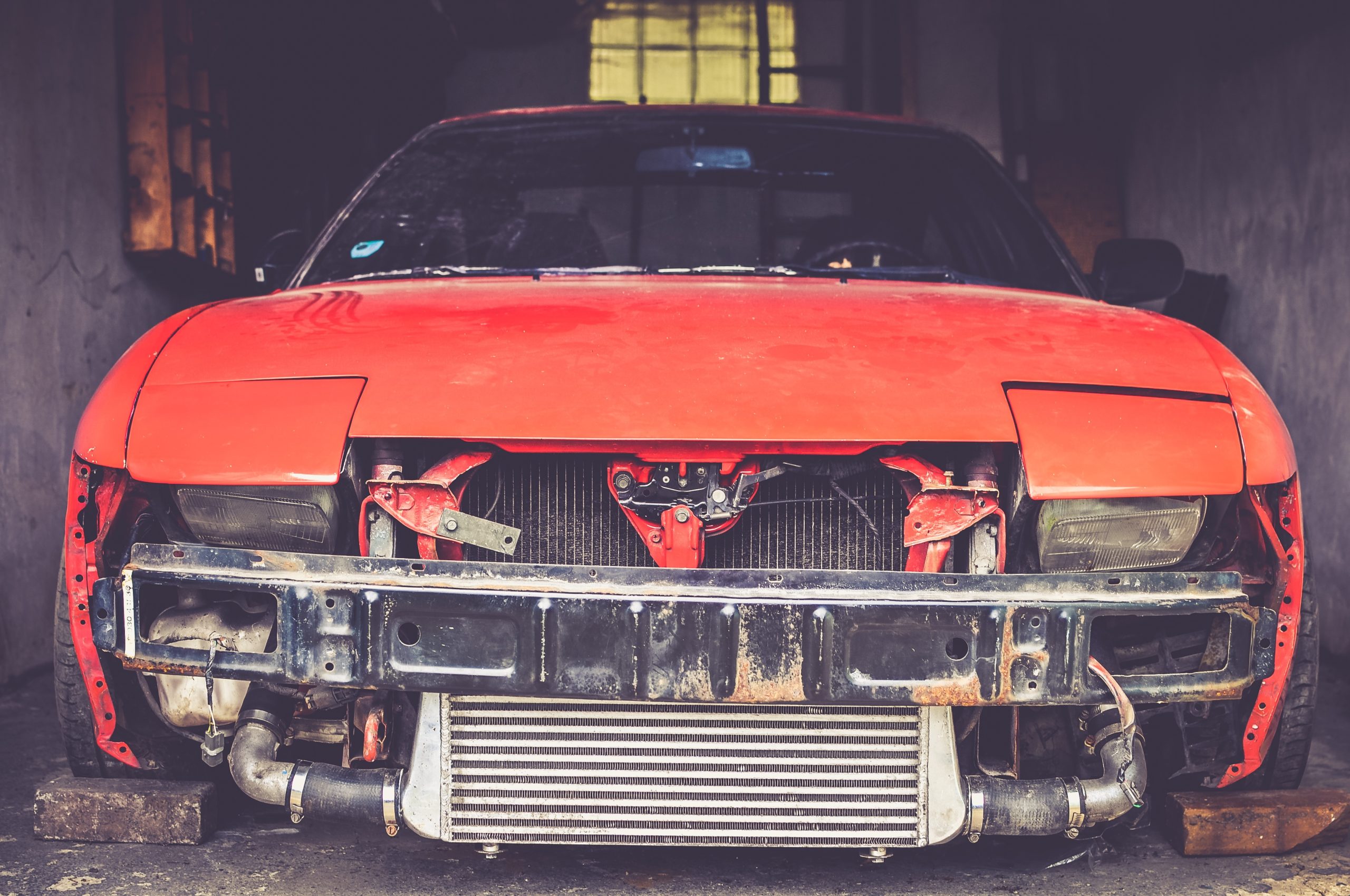 Car accident cases often involve conflicting stories from each person involved, as no one generally wants to admit fault. When these cases get brought to court, the court must decide which party is telling the truth. The following case examines how a court determines the credibility of two individuals involved in a motor vehicle accident in Caddo Parish.  
Larry Fuller alleged that he sustained multiple injuries and property damage when Leman Bissell's Chevy hit his Ford truck. Fuller contended that he exited the parking lot of the Country Market store on Hearne Avenue and pulled into the right-hand lane, where his truck unexpectedly stalled, leaving him stranded. Fuller also claimed that he gestured to other drivers who were able to swerve around him. However, Bissell's vehicle pulled up quickly and ran into the driver's door of Fuller's truck. Fuller further alleged that the accident injured his lower back and caused radiating pain down one leg, forcing him to undergo two months of treatment with a neurologist and several sessions with a physical therapist. Bissell's insurer, State Farm, asserted that Bissell did not have time to avoid hitting Fuller and was faced with a sudden emergency as Fuller's vehicle lurched into traffic. The following case was on appeal from the Louisiana First Judicial District Court for the Parish of Caddo and was heard by the Louisiana Second Circuit Court of Appeal. 
At the first trial, the District Court found several inconsistencies in Fuller's testimony, including the number of accidents he had been involved in before the accident with Bissell, his history of drawing disability, and the number of times his Ford engine had stalled. However, the District Court also found no inconsistencies in Bissell's testimony. Therefore, the District Court rejected Fuller's claims and granted State Farm's motion for involuntary dismissal. Fuller subsequently appealed this decision to the Court of Appeal. 
Under Louisiana law, when the court has tried an action without a jury, any party may withdraw the action on the grounds that the plaintiff had shown no right to relief. La. C.C.P. art. 1672. Under this motion, the court will then evaluate the evidence that the plaintiff had presented and render a decision based on a preponderance of the evidence, which is a standard of proof that indicates the evidence shows a fact or cause of action is more probable than not. See Hebert v. Rapides Parish Police Jury, 974 So.2d 635 (La. 2007). Furthermore, the court will not reverse an involuntary dismissal if there was no manifest or legal error. See Town of Arcadia v. 5 Arcadia Chamber of Commerce,195 So. 3d 23 (La. Ct. App. 2016).
In cases where documents or objective evidence contradict the witness's testimony or when the testimony is inconsistent or implausible, the court may find manifest error if a reasonable factfinder would not credit the testimony. However, when these factors are not present, and when the factfinder's findings were based on the credibility of one or more witnesses, the findings will generally not be manifestly erroneous or clearly wrong. See Robinson v. Board of Supervisors, 225 So. 3d 424, 347 (La. 2017).  
In this case, Fuller argued that the District Court 1) failed to recognize Bissell's multiple inconsistent statements and 2) did not consider that his vehicle was stalled when Bissell was approaching. The Court of Appeal indicated that Fuller failed to offer documentary evidence to contradict Bissell's testimony and that Bissell's alleged inconsistencies did not detract from the main thrust of his account. Overall, the Court of Appeal found Fuller's first argument lacking merit. 
As for Fuller's second argument, the Court of Appeal had to decide whether the District Court was wrong to discredit Fuller's claims that he was without fault. The Court of Appeal found that the trial court was correct in disbelieving Fuller's account that his truck stalled inopportunely seconds before Bissell drove by. The court was weary of this statement, given Fuller's frequency of automobile accidents, injury claims, health issues, and disability claims. Further, Fuller was not entitled to a special duty of care under La. R.S. 32:141(B) or when finding that Fuller had a duty to yield to approaching vehicles under La. R.S. 32:124. 
This case demonstrates the importance of providing ample evidence and credible testimony when in court, especially when another witness is available to discredit your statements. Hiring an experienced attorney can help you gather this crucial evidence. 
Additional Sources: LARRY FULLER VERSUS LEMAN BISSELL AND HIS INSURER, STATE FARM MUTUAL AUTOMOBILE INSURANCE COMPANY, JOINTLY AND INSOLIDO
Written by Berniard Law Firm Blog Writer: Samantha Calhoun
Additional Berniard Law Firm Articles on Credibility Concerns and Conflicting Testimony: Trial Court Oversteps Authority when Determining the Accuracy of Plaintiff's Account in Orleans Parish — Louisiana Personal Injury Lawyer Blog — February 21, 2020