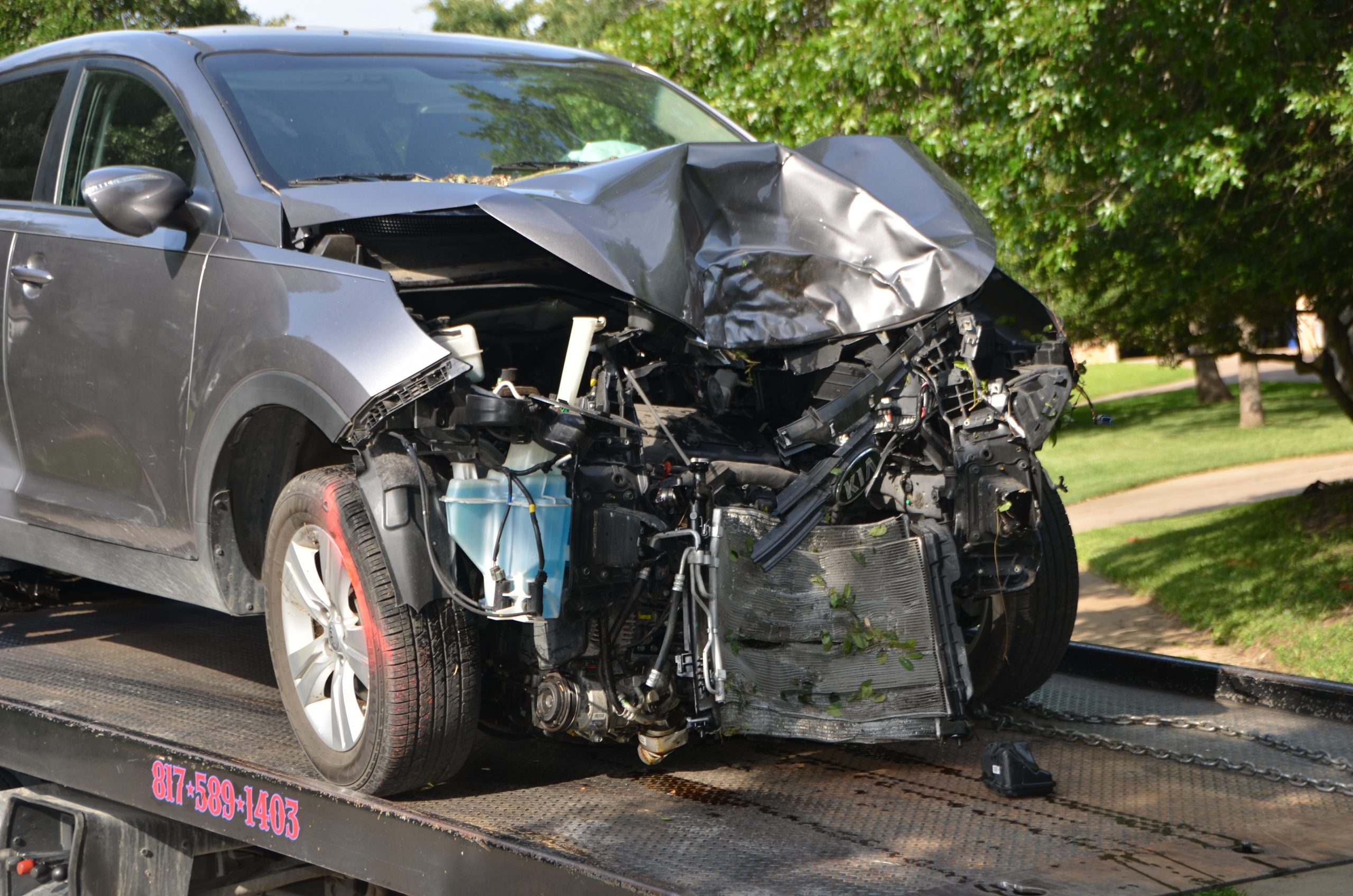 Although car accidents are common, they are still stressful. When you suffer a medical injury from an accident, you must have evidence to prove your injuries. One way to do so in Louisiana is using the "Housley" causation presumption. The following case helps answer the question, what exactly is the "Housley" presumption?
Burleigh Ruiz was driving a car that backed out of a parking space and hit a car occupied by Eurie Marie. Ruiz and Marie disputed what had happened. Although Ruiz claimed he was going slowly, Marie estimated Ruiz was driving about twenty to thirty miles per hour at the time of the accident. Marie told Ruiz he was not hurt but may need medical treatment in two or three weeks because his health was not that good. Marie had an extensive medical history, including multiple surgeries, severe diabetes with complications, and back pain. He had been disabled for eight years and sought treatment for neck pain approximately five months before the car accident. 
Marie went to the emergency room at Terrebonne General Hospital three weeks after the car accident. He complained of pain from his neck to his knee and mentioned the automobile accident. He also went to a chiropractor and was examined by an orthopedic surgeon. After more conservative treatments failed, the doctor recommended surgery. 
Marie sued Ruiz and Ruiz's insurer, Allstate Insurance Company, for compensation for his neck, back, and left knee injuries. All parties agreed that Ruiz had caused the accident. The remaining issue of whether the accident injured Marie went to a jury trial.
At trial, Marie was the only witness to testify in person. He offered little testimony to establish the cause of the juries and only said that his knees hit the dashboard during the accident. He said he had not gone to a doctor sooner because he had not felt anything was wrong with him. However, he admitted that he had first noticed swelling in his left knee about two weeks after the accident after he fell while cutting grass. In addition, his testimony had multiple inconsistencies with his medical records and his prior deposition testimony. While some doctors performed independent medical examinations and testified, they said that their conclusion Marie had suffered injuries in the car accident depended on the accuracy of the medical history Marie had provided. 
The jury found that Marie had not suffered any injury caused by the automobile accident. Marie appealed. On appeal, Marie argued that the jury erred in finding no causation and failing to award him damages.
In a personal injury lawsuit, under Louisiana law, the plaintiff (here, Marie) must prove the existence of both his injuries and a causal connection between the injuries and the accident. See Richardson v. Bridgefield Cas. Ins. Co., 181 So. 3d 61 (La. Ct. App. 2015). This means the plaintiff's injuries cannot result from a separate or independent cause. 
On appeal, the appellate court does not decide if the jury was right or wrong. Instead, the appellate court determines whether the jury's finding was based on a reasonable factual basis and is not clearly erroneous. A jury's determination of whether or not there was causation is a factual finding that should not be reversed on appeal unless it is clearly wrong. See Detraz v. Lee, 950 So. 2d 557 (La. 2007).
While Marie argued that the doctors at trial established that he was injured in the accident, the appellate court noted that all of the doctors' opinions were premised on the accuracy of Marie's history. The appellate court also stated that Marie's credibility had been attacked numerous times with inconsistencies in his statements, conflicting testimony, and omissions in his medical history. For example, Marie failed to disclose his pre-accident back pain and treatment to some of his doctors. Based on these factors, the appellate court held that the jury's finding of no causation was not clearly wrong. 
The second issue that Marie raised on appeal was whether the trial court judge erred in failing to instruct the jury on the "Housley" causation presumption. Under Louisiana law, the "Housley" causation presumption states that a plaintiff's disability is presumed to be caused by an accident if, before the accident, the injured person was in good health and after the accident, the adverse symptoms appear, provided that the medical evidence shows a reasonable possibility of a causal connection between the accident and the disabling condition. See Housley v. Cerise, 579 So. 2d 973 (La. 1991). 
Louisiana law requires that the trial judge instructs jurors on the law applicable to the issues submitted to them to decide. La. C.C.P. Art. 1792(B). The trial court must try to reduce the possibility of confusing the jury. Jury instructions are adequate when they fairly and reasonably point out the issues and provide correct principles of law the jury can apply to the issues at hand. While the trial court does not have an obligation to give the jury any specific instruction that either party submits, if the trial court does not provide an instruction on an applicable, essential legal principle, the case may be reversed.
Here, Marie argued that the trial court's failure to give the Housley instruction was especially problematic because so much of the evidence presented focused on his supposedly good state of health before the car accident. Marie also pointed out that every doctor who testified said there were no preexisting issues. 
The appellate court rejected Marie's argument, noting that Marie's claim of good health prior to the accident could not be reconciled with his medical record before the accident. His medical history showed that he had undergone multiple neck surgeries, been disabled for eight years, and had been treated for chronic neck and back pain in the years before the accident. Therefore, Marie could not be characterized as a "person in good health" before the accident. Thus, the trial court did not fail in providing a Housley instruction.
If you are involved in a car accident where you believe you have suffered a medical injury, it is important to understand what evidence is required to establish causation, especially if you have any preexisting conditions. If you cannot connect your injury with the car accident, you might not recover anything, just like what happened to Marie in this case. An excellent attorney can help you navigate the legal landscape after you or a loved one is involved in a vehicle accident and help you provide sufficient proof of injury causation. 
Additional Sources: Eurie Mari v. Allstate Insur. Co. and Burleigh J. Ruiz
Additional Berniard Law Firm Article on Causation: Crowley Auto Accident Gives Rise to Causation Examination in Louisiana Auto Case