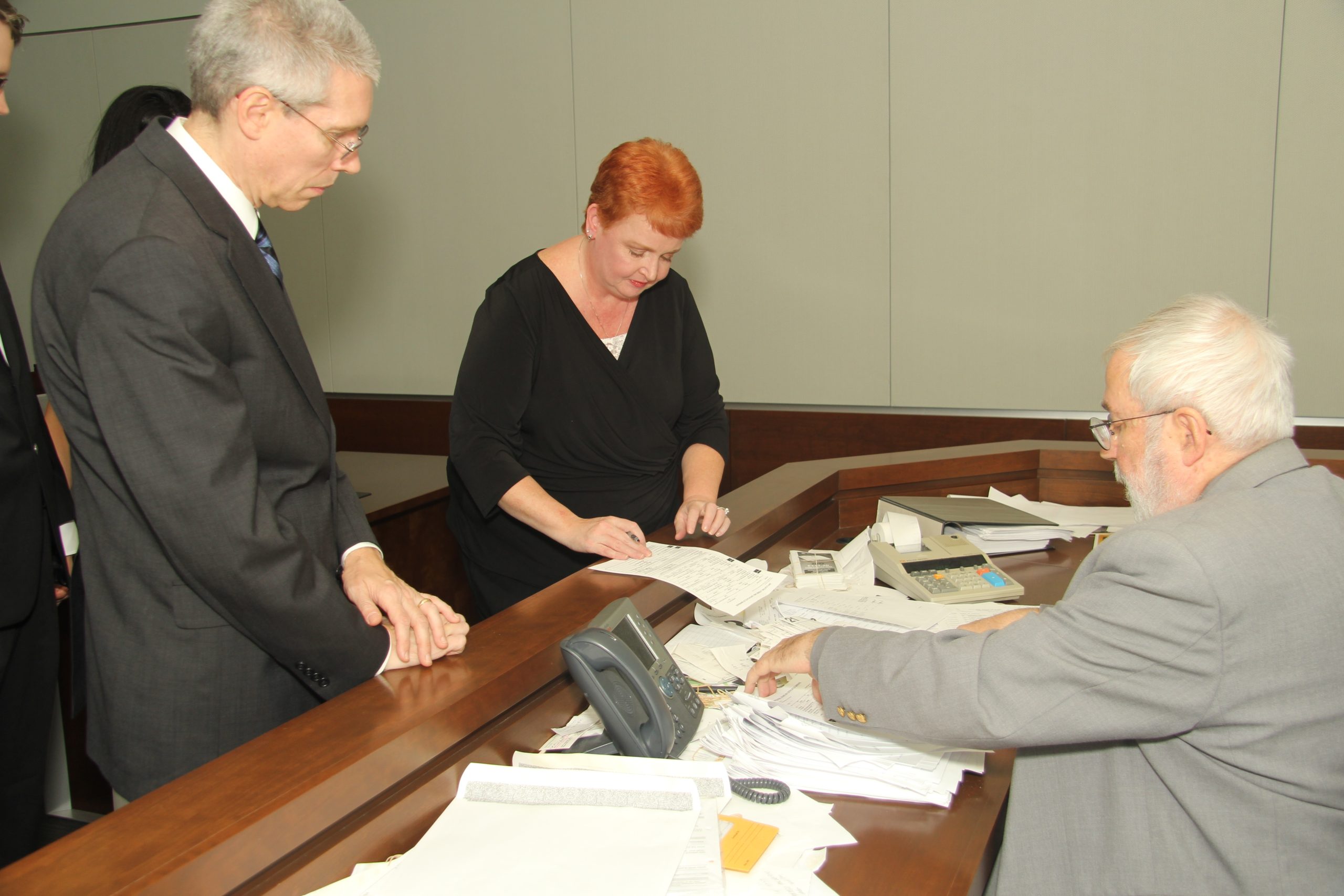 In law, there is a saying that you do not get two bites from the same apple. This means if a court issues a final judgment on the merits of your claim, you cannot file another lawsuit against the same parties involving the same claim. Does a dismissal without prejudice bar you from filing another lawsuit?
Robert Palermo and his wife filed a personal injury lawsuit against CanadianOxy and its insurers, including Certain Underwriters, for the injuries Palermo allegedly suffered from his on-the-job exposure to asbestos-containing materials. In response, Certain Underwriters filed an answer, raising various affirmative defenses and seeking contributions from several entities. Some of the third parties from whom Certain Underwriters sought contribution filed exceptions based on procedural issues, including improper service and lack of jurisdiction. The trial court granted these exceptions. 
Certain Underwriters did not re-serve the third parties to remedy the improper service within the time specified in the trial court order, so the court dismissed the Certain Underwriters' claims against the third parties without prejudice under La. C.C.P. art. 932(B). Certain Underwriters were granted leave to file a supplemental demand. Certain third parties then filed various exceptions, including an exception of res judicata. 
Res judicata means a matter the court has already ruled on cannot be pursued again. The trial court granted the exception of res judicata, holding under La. R.S. 13:4231, Certain Underwriters could not file another third-party demand given the prior dismissal of their claims. Certain Underwriters appealed, arguing the trial court erred in granting the exceptions of res judicata. 
The appellate court considered whether the trial court erred in maintaining the third parties' exceptions of res judicata, which barred Certain Underwriters from continuing to pursue their claims. Here, the trial court had previously granted a dismissal without prejudice. Although res judicata is intended to prevent re-litigation of claims that a court has already decided, it does not apply if there is doubt about whether a party's substantive rights were previously finally resolved. 
In this case, the plaintiffs' main demand was still pending. Further, the initial dismissal of the third-party demands was without prejudice and based on procedural grounds (improper process), not substantive grounds. Therefore, it did not affect the parties' substantive rights. Because the dismissal without prejudice did not address the merits of the claim, it was not a final judgment where res judicata could apply. A dismissal without prejudice does not bar another lawsuit based on the same cause of action. See La. C.C.P. art. 1673.  Furthermore, it would be useless to require Certain Underwriters to file a new lawsuit for their viable third-party demands. Therefore, the appellate court reversed the trial court's grant of the exceptions of res judicata
During litigation, the court will likely rule on a variety of motions. One of these could result in a dismissal without prejudice. Although a dismissal might sound final, a good lawyer can advise you on whether your potential claim is barred by res judicata because of a dismissal without prejudice. 
Additional Sources: Robert Frank Palermo v. Century Indemnity Co., et al.
Article Written By Berniard Law Firm
Additional Berniard Law Firm Article on Res Judicata: Ascension Parish Plaintiff has Lawsuit Barred due to Res Judicata